Willow Grove Dentistry -
Cosmetic Dentistry

At Willow Grove Dentistry, we believe that having an attractive smile can enhance your self-esteem, boost your confidence, and help you make better first impressions. Dr. Recigno has an eye for cosmetic dentistry and truly loves helping his patients achieve the smiles they've always dreamed of. Even subtle treatments like teeth whitening and tooth-colored fillings can make a BIG difference in the health and appearance of your teeth!
Cosmetic Dental Treatments
Tooth-Colored Dental Fillings
Porcelain Crowns, Inlays, & Onlays
Lumineers

®

Porcelain Veneers
Snap-On Smile

®

Invisalign

®

Clear, Removable Braces
Six Month Smiles

®

Accelerated Braces
Professional Teeth Whitening
Back to Top ↑
Lumineers
®
: A Gorgeous Smile Makeover Without Drilling!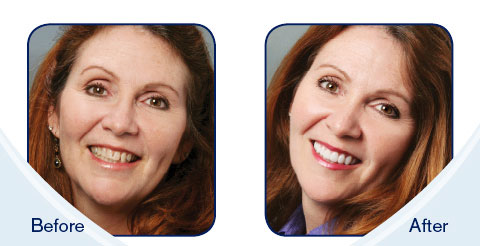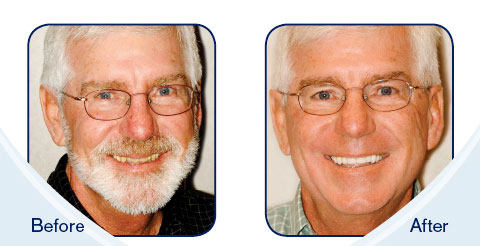 If you're ready for a life-changing smile makeover but are worried that your teeth are too chipped, cracked, or discolored, Dr. Recigno has a solution. Lumineers® porcelain veneers are a comfortable, conservative option in cosmetic dentistry that can give you the beautiful smile you've always wanted in as few as two or three appointments. Lumineers are thin sheets of porcelain that are bonded permanently to the front of your teeth. They look and feel like natural teeth, and because they require minimal preparation, Lumineers can be applied with NO shots and NO drills. No kidding! Call Willow Grove Dentistry to schedule your free Lumineers consultation today!
No kidding! Call us about your free cosmetic consultation today!
Back to Top ↑
Snap-On Smile
®

Snap-On Smile® is an inexpensive alternative to permanent cosmetic dental treatments such as porcelain veneers and crowns. Snap-On Smiles are made of a strong yet flexible resin that is formed into a thin, removable appliance that literally "snaps on" to your teeth. There's no drilling, no unpleasant adhesive—no invasive preparations at all! Snap-On Smiles come in 18 different smile designs and 23 color shades, and Dr. Recigno will provide a Smile Style Guide to help you choose the right design and shade for you. Call Willow Grove Dentistry today or visit www.snaponsmile.com for more information!
Call our office today or visit www.snaponsmile.com for more information!
Back to Top ↑
UV-Free Professional Teeth Whitening

At Willow Grove Dentistry, we provide professional teeth whitening—one of the quickest and easiest ways to take years off your smile. We offer powerful one-visit whitening without harmful UV rays, as well as custom take-home kits that give you the professional results you want in the comfort of your own home.
Ask us about your options at your visit!
Back to Top ↑
Willow Grove Dentistry -
Restorative Dentistry

Many of the things we take for granted with our natural teeth, from smiling and talking to eating the foods we love, can become easier again with restorative dentistry. At Willow Grove Dentistry, Dr. Recigno provides a variety of restorative dental treatments that can help you get your smile back and better than ever.
Restorative Dental Treatments
Tooth-Colored Dental Fillings
Porcelain Crowns, Inlays, & Onlays
Dental Implants (Placement & Restoration)
Porcelain Crowns & Fixed Bridges
Endodontics (Root Canal Therapy)
Complete & Partial Dentures
Back to Top ↑
Tooth-Colored Dental Fillings
Composite or "tooth-colored" fillings are cured with a special light then shaped and polished to match your other healthy teeth. The resulting restoration feels natural in your mouth and is virtually undetectable to the eye. Composite fillings are strong and durable, and because they can be bonded directly to the surface of your teeth, they often leave behind more healthy tooth structure than silver fillings.
Back to Top ↑
Willow Grove Dentistry -
Comprehensive Dentistry

Comprehensive dentistry involves the diagnosis and treatment of general conditions affecting the teeth, gums, and jaw. Dr. Recigno and his team at Willow Grove Dentistry focus on quality preventive care because it enables them to diagnose and treat problems while they're still small and utilize more conservative treatment plans. Early diagnosis also reduces your risk of needing more complex and expensive treatment in the future.
General
&

Preventive Dental Treatments
Routine Dental Cleanings & Individual Exams
Digital X-rays & Intraoral Cameras
Dental Sealants & Fluoride Treatments
Custom Nightguards & Athletic Mouthguards
Drug-Free Headache Prevention
Back to Top ↑
Digital X-rays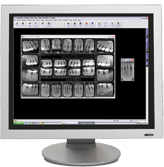 Digital x-rays are a fast and comfortable tool we use at Willow Grove Dentistry to assess your dental needs. They're safe enough to be used during pregnancy, and some studies have found that they emit up to 90% less radiation than conventional x-rays. With no chemical processing needed, digital x-rays are a good choice for you and the environment.

X-rays are commonly used in dental exams of patients of all ages, because many problems with the teeth and surrounding tissues cannot be seen by the naked eye. An x-ray is needed to reveal:
Small areas of decay between teeth or below existing restorations
Deep cavities
Infections in the jaw bones
Gum disease
Abscesses or cysts
Developmental abnormalities
Some types of tumors
Back to Top ↑
Intraoral Camera
Like digital x-rays, digital photographs taken with our intraoral camera are a useful diagnostic and patient education tool. This camera shows you what we see during your exam and helps us guide you through your diagnosis and treatment options. It also allows us to visualize more and diagnose issues we might not have been able to see without the up-close view that it gives us.
Back to Top ↑
Practically Painless Numbing Shots
Your comfort is one of our top priorities at Willow Grove Dentistry. Did you know that most of the discomfort associated with numbing shots is actually caused by the rate of injection? The Wand, also known as CompuDent®, is a computer-controlled injection device that provides a steady flow of anesthesia, guaranteeing a slower, more comfortable numbing process every time. Best of all, The Wand looks and is even held like a ball-point pen–no sharp syringes in sight!
Back to Top ↑
Drug-Free Headache Prevention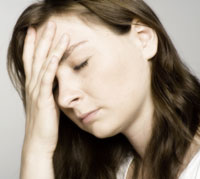 Do you suffer from chronic migraine or tension headaches? The pain you feel during the day could actually be caused by involuntary teeth grinding that occurs while you sleep. Dr. Recigno can help you find relief without prescription medication by constructing a small mouthpiece that fits comfortably over your front teeth. This device prevents the muscle contractions commonly associated with headaches, allowing your jaw to relax and for you to get a good night's sleep.
Back to Top ↑
Willow Grove Dentistry -
Periodontal (Gum) Care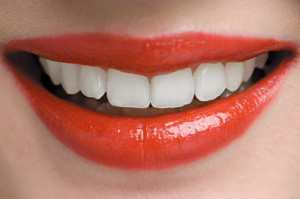 According to the American Academy of Periodontology, gum disease is the number one cause of tooth loss in adults over the age of 35. If your gums feel tender, look red and swollen, or bleed every time you floss, you could be at risk for gum disease. Untreated gum disease has been linked to other serious health problems, so it's important to keep up with your biannual dental checkups and cleanings.
Gum disease used to require surgery more often than not. While surgery is still sometimes the best option, Dr. Recigno and his team at Willow Grove Dentistry can now treat many cases with less invasive techniques, including local antibiotics, deep cleanings, and medicated rinses.
Periodontal Treatments
Diagnosis of Gum Disease
Scaling and Root Planing (Deep Cleanings)
Arestin

®

Local Antibiotic Treatments
Long-Term Maintenance Plans
Back to Top ↑
Arestin
®
Have you been told that you have or are at risk of developing gum disease? Ask Dr. Recigno about Arestin®, an antibiotic powder that can stop the infection right where it starts. After your deep cleaning, Dr. Recigno simply applies Arestin to the small space between your tooth and gum tissue (known as the "perio-pocket"). Unlike oral antibiotics which are distributed throughout the whole body, Arestin is an antibiotic that is placed precisely at the source of the infection, around the teeth. It stays in place for up to three weeks to clear gum infection to a level that can be managed with routine dental cleanings.
Back to Top ↑